Welcome to Harlem Vision Center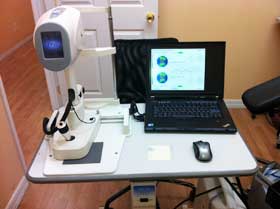 At our state-of-the-art eye care practice, located in Harlem, New York, our mission is to preserve, restore and enhance the vision of every member of your family. We are committed to excellence in providing compassionate and personalized eye care.
We offer total comprehensive eye care services including complete eye examinations and advanced medical and surgical treatments of the eye. In addition, our office is happy to provide a contact lens fitting service and a complete optical boutique. Our team of friendly and dedicated professionals is committed to providing expert medical care using the latest technology and advanced training in a comfortable and relaxed atmosphere. We will do everything possible to make your visit an exceptional and stress-free experience.
If you require a service that is not listed feel free to call us and inquire.
Our eye care practice services and features include:
Glaucoma and Cataract evaluation
DMV vision testing
Contact lens fitting
Pediatric vision testing
We accept Cash, Visa, MasterCard, American Express, Discover and as well as personal checks. We also participate with many medical and vision insurance plans, click here for a list.
Our goal is to meet or exceed your expectations by providing friendly service, professional care and quality products at competitive prices. We value and appreciate our loyal patients and will effort to do everything that we can to maintain that trust.